Radar & Detection
Detect spying or annoying drones in your private parameter and protect your privacy.

Drone Jammer
Enforce drones to fly back and prevent them from entering your airspace.

Drone Camera
Detect drones' movements by advanced motion detector cameras.

Drone Hunter
Take extra protective measures and shoot down drones that enter your airspace at sight.
We help our clients to protect their privacy at any level. No more flying trespassers
What's this system?
An effective solution to protect commercial and highly sensitive establishments.
Why This Solution?
Some establishments require extra advanced security to protect its assets. And today threats are not only on the ground, they can come from anywhere and air-born is the easiest way. neutralize your threats.
Effectiveness
This particular solution is very effective at high valued sites, military bases and private residences. This to protect from preying intruders and potential threats. And this system proved its effectiveness over the past few years.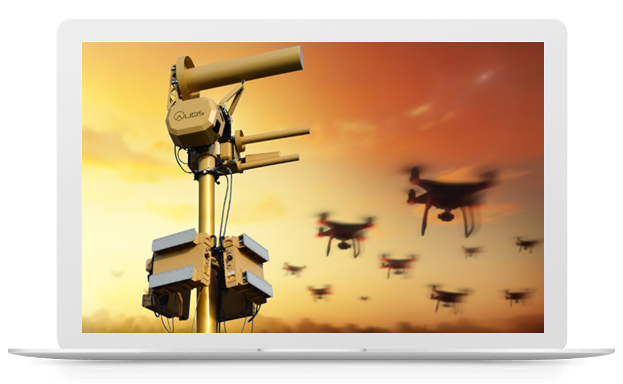 Our Message
As the world advances and revolves, we believe that counter solutions are needed to balance, equalize and neutralize potential threats, there should not be a leverage in the hands of people over others. There must be a solution for every persisting problem.
Features
Detect, locate, identify, and neutralize drones up to 3km.
Locate the direction and position of multiple drones and controllers using 3D radar and RF Scanner radar.
Jam all types of GNSS and drone command and control links employed by it.
Capable of neutralizing drones approaching in a certain and various direction by using directional or omnidirectional jammers, respectively.
Sign up for new updates from us.